Mawarid Foodstuff Industries
Mawarid Foodstuff Industry is a leading producer, wholesaler and distributor of olive oils based in Sharjah, UAE. Our vast portfolio includes extra virgin olive oil, virgin olive oil, olive pomace oil and custom made blended oils. We are dedicated to supplying quality olive oils and pride ourselves on catering to individual needs.
To promote a healthy lifestyle by providing high quality products and be the driving force behind positioning the UAE as a key player in the region's olive oil industry.
Proactively offer premium quality nutritional products to local, regional and international markets. We are passionate about leading innovation by continuously designing and developing new concepts and products.
Quality Ingredients from the Mediterranean and Levant
We are passionate about the rich, cultural heritage of our olives, derived from one of the world's oldest fruit trees. Olives are extensively cultivated in the coastal areas of the Mediterranean from Spain to the Middle East. These areas are renowned for their warm climates and tough, rocky soil, which is perfect for the trees to grow. We carefully selected the finest producers in Syria and Spain after visiting olive groves around Europe and the Levant. The farmers share our commitment for quality and taste, ensuring only the best olives are chosen for our products.
Syria is known to be the original home of the first wild olive trees, before they spread across to the Mediterranean and Spain is famous for growing the world's best olives. Once harvested, the olives are always pressed for oil in their country of origin, before being shipped to our factory in the UAE. Once here, multiple levels of filtration are carried out and the oil is stored in tanks to prevent any deterioration. From olive grove to table, the oil is filtered, bottled and sold within days of being pressed.
Our factory has a special focus on automation and hygiene. Our extra virgin olive oil is evaluated and lab tested for customer assurance. We guarantee 100% satisfaction and if customers are unsatisfied with any product purchased, it can be returned for an exchange or refund.
Our customers have the ultimate freedom when choosing their olive oil. Some olives when pressed have strong fruity flavours and others have a slightly nutty taste profile. We work extremely closely with our customers to blend tailor made oils to fit their exact flavour profile and budget. Our factory and logistics together with our minimum order size enable us to organise quick and efficient deliveries throughout the Gulf region and to over 10 countries around the world including the Kingdom of Saudi Arabia, Yemen, Kuwait, Bahrain, Oman and Australia. We therefore offer huge flexibility to customers who can choose to blend different oils to create their own specific flavour. This is a huge advantage and means our customers don't need to shop around multiple suppliers across different countries to find or create the perfect oil.
Specialized in olive oil bottling plant in UAE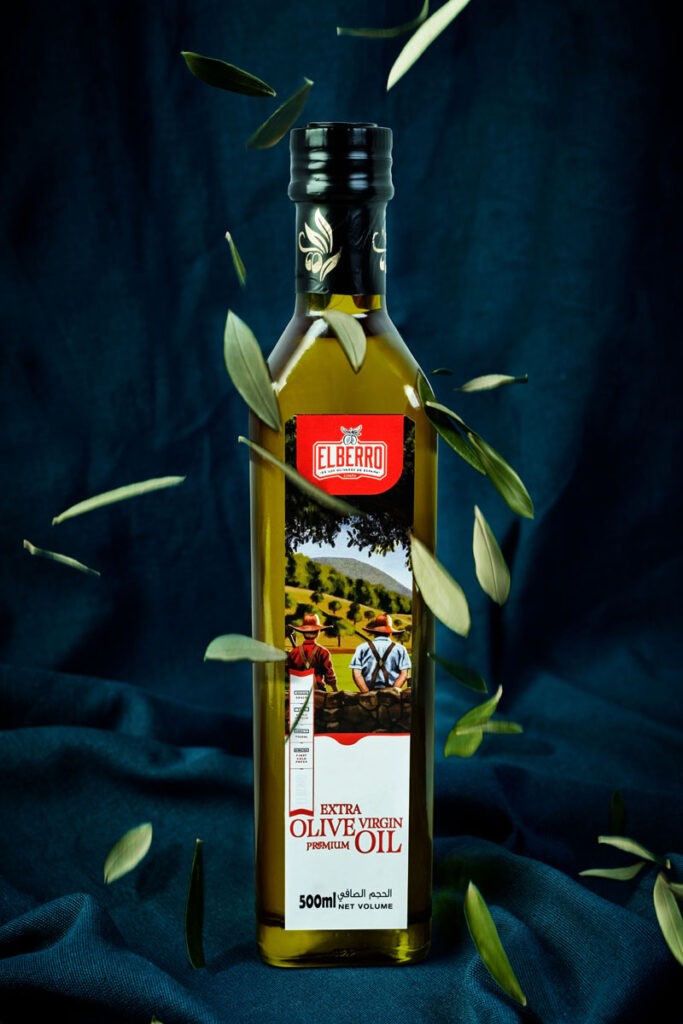 We have more than 16 years' experience in sourcing, producing and supplying world-class olive oils. We have worked hard to establish a network of excellent suppliers and contacts in Europe and the Levant with farmers at some of the world's most renowned olive oil farms. This means, we're able to cultivate the very best produce and bottle it here in the UAE. Customers can blend different quality oils from different origins depending on the specific taste profile and budget. We maintain competitive prices and offer a huge choice of packaging formats. All our olive oils are available in bulk containers or from 20ml to 24 tons.
The answer is simple… Freedom. The freedom to choose the grade of olive oil (i.e Extra Virgin Olive Oil, Virgin Olive Oil, Pomace Olive Oil, Oil blends), the freedom to choose the origin of olive oil, and the freedom to choose from a range of packaging available that suits each market.